Our commercial demolition contractors will ensure your next demolition project goes smoothly.
When you have a commercial property that you need to demolish, finding the right commercial demolition contractors is essential. Your contractors handle the actual work of knocking things down so that you can start fresh with a blank slate, which means that they're a key factor in your project timeline. When you need commercial demolition contractors in the Jacksonville, Florida area who understand the value of your time and are dedicated to helping you meet your project deadlines, turn to us at All American Debris & Wrecking.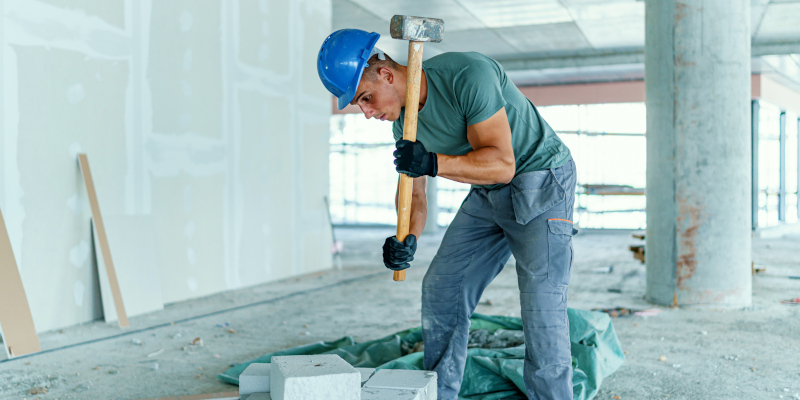 We've worked as commercial demolition contractors for over 20 years, and we have experience demolishing commercial structures of all shapes and sizes. As a family-owned and operated demolition company, we value each of our customers and will do all we can to ensure your complete satisfaction with our work. We're also licensed specifically to perform demolitions in the Jacksonville area, so we're familiar with all the proper procedures and can ensure that your demolition complies with local regulations.
When you initially contact our team of commercial demolition contractors, we'll set up a time to meet with you for an in-person estimate, free of charge. We'll review the specifics of the demolition work that you want to complete, and we'll make a plan for accomplishing everything without damaging surrounding buildings or structures. From there, we'll create a timeline for the project, and if you choose to hire us, we'll get started as soon as possible. If any underlying issues reveal themselves during the demolition, we'll make sure to communicate with you right away.
Our goal is to leave every site we work at looking like the structure we removed was never there in the first place. We include hauling away debris in our initial quote, so there are never hidden "maintenance" fees to worry about. We're also focused on doing what we can to help the environment, which is why we recycle as much of the demolished materials as possible.
If you'd like to learn more about our services or want to schedule an estimate appointment with one of our commercial demolition contractors, reach out to our team today!
---
At All American Debris & Wrecking, our commercial demolition contractors proudly serve Jacksonville, Jacksonville Beach, Atlantic Beach, Neptune Beach, Callahan, Yulee, and Fernandina Beach, Florida.
Similar Services We Offer: