We offer the effective parking lot demolition services you need.
Whether your parking lot is in rough shape, you want to expand your facility, or you're ready to build something new on your property, you'll likely need professional parking lot demolition services to create a clean slate. Here at All American Debris & Wrecking, our experienced team is here to tackle your worn-out, crumbling, or inconvenient parking lot as efficiently as possible.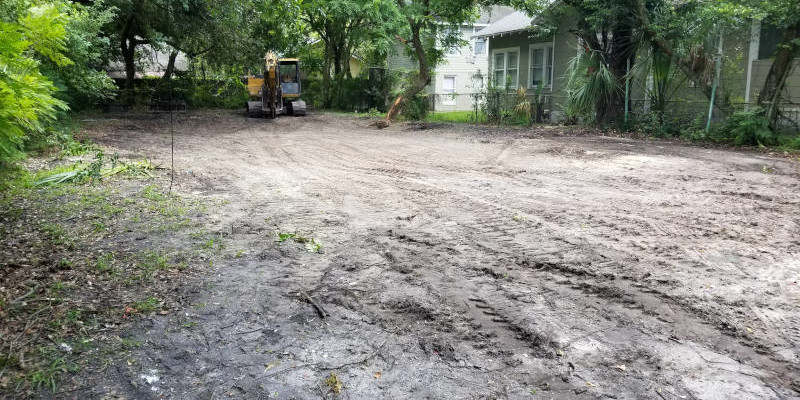 When it comes to demolition, many people don't take the time to really consider what a job like this requires. Parking lot demolition projects in particular require specialized tools and equipment, along with a skilled crew that knows how to properly use these items to demolish the lot without impacting nearby properties. With over 20 years of experience in the demolition industry, we're the locally owned and operated company you can count on.
If you need parking lot demolition services in the Jacksonville, Florida region, we encourage you to reach out to our friendly team. We'll take the time to visit your property in person, assess the condition of your parking lot, and give you a free quote for our services. If you choose to accept our offer, we'll create an accurate timeline for the project and get straight to work. We strive to complete all work as efficiently and carefully as possible so you can start making use of the cleared space.
If you have any questions or concerns about our demolition services, please don't hesitate to contact us. We'd be happy to tell you more about our work or schedule an appointment with you.
---
At All American Debris & Wrecking, we offer parking lot demolition services in Jacksonville, Jacksonville Beach, Atlantic Beach, Neptune Beach, Callahan, Yulee, and Fernandina Beach, Florida.