Professional mobile home removal will make it look like it was never there.
A mobile home is a great place for you and your family to live. However, there may come a time where you want to replace it with a new home while staying at the same location. If you've recently found yourself in this situation, you may benefit from a professional mobile home removal service.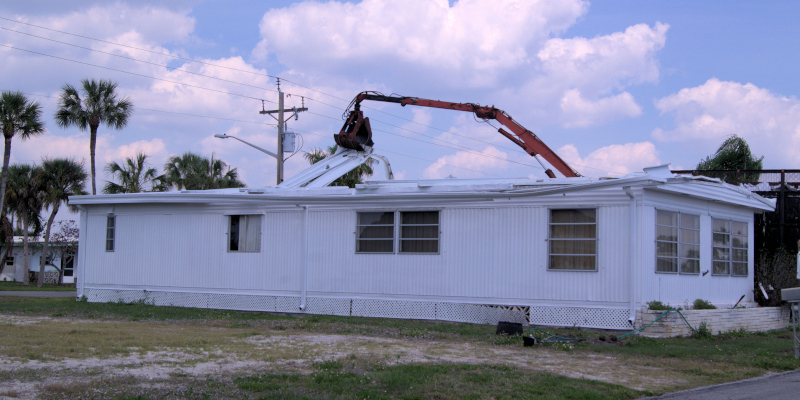 Once you've decided that a mobile home removal service is what you're looking for, we'll talk to you about the different factors behind what you can expect to pay. There are many different considerations that affect your mobile home removal cost. For example, some materials are more difficult to dispose of than others, which would result in a higher cost. Larger homes also take more time to completely remove, which will also affect the cost. We'll walk you through how the specifications of your Jacksonville, Florida mobile home will influence what you pay.
Our residential demolition contractors here at All American Debris & Wrecking are fully licensed and equipped to handle all your mobile home removal needs. We take every precaution to make sure that your home is safely removed and taken care of so that you can utilize the property the way you want to in the future. We also understand that deadlines are important and that you don't want to have to wait a long time to have your mobile home removed, which is why we prioritize timeliness as part of our commitment to customer satisfaction. Call us today to get the mobile home removal process started.
---
At All American Debris & Wrecking, we offer mobile home removal services in Jacksonville, Jacksonville Beach, Atlantic Beach, Neptune Beach, Callahan, Yulee, and Fernandina Beach, Florida.