Choose our driveway demolition team to get rid of your old, worn-out driveway.
When you think about your property's curb appeal and general beauty, your driveway might not spring to mind right away. However, since your driveway is one of the largest features in front of your home, it can make a major difference in the way other people perceive your property. A spotless stamped concrete driveway can make a home look more elegant and refined, whereas a driveway full of potholes and cracks can give visitors a negative impression of your space.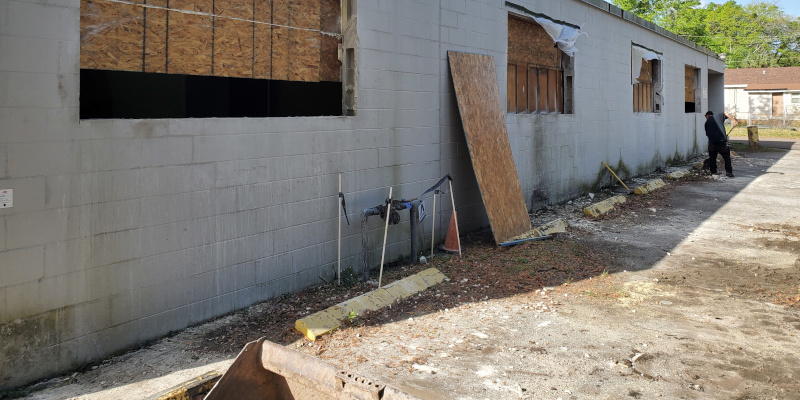 If your Jacksonville, Florida driveway is starting to get noticeably worn-out, faded, or cracked, it might not be enough to simply patch up the holes or pour fresh concrete over it. If your driveway is severely damaged or very old, it's in your best interests to contact a professional driveway demolition company so you can start fresh.
Since 2000, our experienced and passionate crew has been providing demolition services throughout the Jacksonville community, and we firmly believe that no job is too big or too small for us. Whether you have a long, winding driveway or a short strip of concrete leading from the street to your garage, we're confident that we can provide the efficient, effective driveway demolition services you need to revamp your landscape.
If you choose to contact us for driveway demolition services, our team will come to your home and assess the condition of your driveway to determine if it would be more cost effective to repair or replace the surface. If we find that driveway demolition is your best option, we'll give you a free estimate and provide you with an accurate timeline for the project. We'll work precisely and efficiently to minimize inconveniencing you and your family, and we'll ensure that you stay informed every step of the way.
Please let us know if you have any questions about our services. We can't wait to work with you!
---
At All American Debris & Wrecking, we offer driveway demolition services in Jacksonville, Jacksonville Beach, Atlantic Beach, Neptune Beach, Callahan, Yulee, and Fernandina Beach, Florida.