When your patio is on its last legs, you can count on us to provide the patio demolition services you need.
If your patio has seen the end of its useful days, you may be wondering what you should do to get rid of it without damaging the rest of your property. For most homeowners, a DIY patio demolition isn't an appealing or feasible option, which is where our team at All American Debris & Wrecking comes in. We can provide the professional patio demolition services you need to get your old patio out of the way in no time.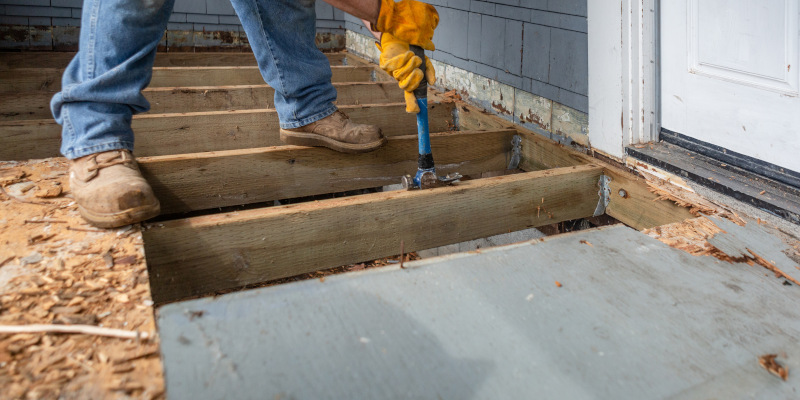 When you reach out to our team for a patio demolition, the first thing we'll do is work with you to schedule a time for us to come and do an in-person estimate, free of charge. We understand that every demolition job is unique, which is why you won't find cookie-cutter quotes from us. We'll carefully assess the patio and surrounding area so that we can create the best possible plan for the demolition and ensure that no other areas of your property are damaged while we work. Our friendly and knowledgeable technicians are happy to review the estimate with you and answer any questions you have, and if you choose to work with us, we'll get your patio demolition scheduled as soon as possible.
Unlike a general contractor who might also be able to perform demolition work, we only handle demolitions. This means that we're 100% focused on every project we take on, not being pulled in multiple directions and trying to juggle multiple different projects. We've been doing demolition work for over 20 years, so we have plenty of experience, and you can count on us to get your patio demolition done right.
We are proud to serve our customers here in Jacksonville, Florida with demolition services of all kinds, including patio demolition. Contact our office today to learn more or schedule your appointment for a free estimate.
---
At All American Debris & Wrecking, we offer patio demolition services in Jacksonville, Jacksonville Beach, Atlantic Beach, Neptune Beach, Callahan, Yulee, and Fernandina Beach, Florida.