When you need pool removal services, our demolition contractors can help.
Many homes in Jacksonville, Florida have swimming pools, but having one that's old, constantly needs repairs, or poses a safety hazard for young children might not be in your best interests. If you're thinking about getting rid of an old or rarely used in-ground pool, it's important to work with contractors who have plenty of experience and equipment to get the job done right.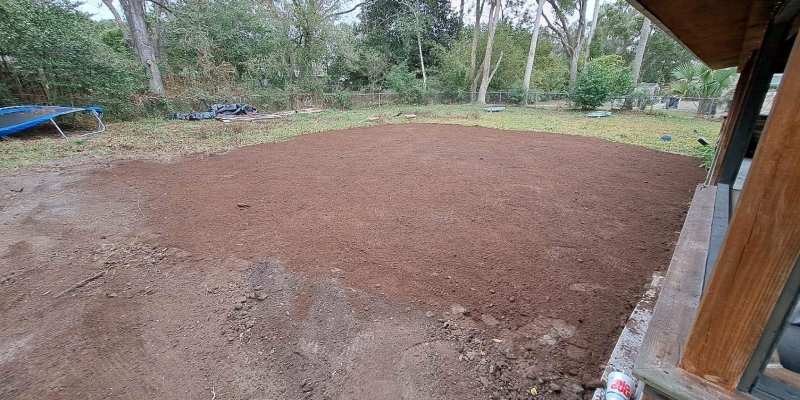 At All American Debris & Wrecking, our highly skilled contractors are well-equipped to handle residential or commercial pool removal projects. We offer both full and partial pool removal solutions to best meet your needs and budget.
When you contact us for a pool removal quote, we'll strive to give you an accurate project timeline and work efficiently to minimize disruptions to your home or business. Our top priority is customer service, so we do our best to go above and beyond in order to exceed our clients' expectations.
After we've thoroughly assessed the job that needs to be done, the pool removal process will begin. In most cases, this will involve:
Draining the pool. Before we can remove the pool, we'll need to drain it completely.
Demolishing the pool structure. This step will include breaking up the concrete or fiberglass within the pool and removing the pool liner.
Filling in the hole. Once all the materials are removed, the hole will be filled in with gravel or soil before being compacted and leveled with your property.
Removing the debris. Our specialists will clean up the job site and remove all debris and excess materials from your yard to eliminate any trace of our presence.
To get a free pool removal quote today, contact us today!
---
At All American Debris & Wrecking, we offer pool removal services in Jacksonville, Jacksonville Beach, Atlantic Beach, Neptune Beach, Callahan, Yulee, and Fernandina Beach, Florida.